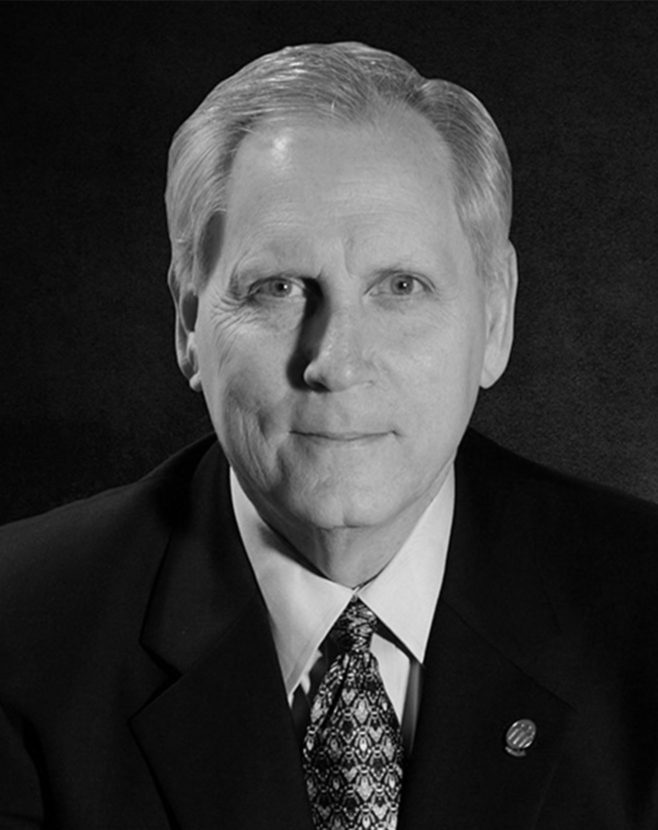 Remembering T.K. Wetherell
1945-2018
Image courtesy Florida State University
T.K. Wetherell had extensive experience in state government. T.K. served in the Florida House of Representatives from 1980 to 1992, the last two years as Speaker of the House. During his tenure in the House, T.K. was chairman of the appropriations and higher education committees. The Miami Herald named T.K. one of the Top Ten Legislative Leaders in the House each year from 1987 until 1992. During T.K.'s years in the legislative process, Florida enacted some of the most progressive education legislation in America.
Experienced in higher education leadership, T.K. had a broad and unique understanding of higher education in Florida and throughout the southeastern United States. T.K. was a former president of Florida State University, one of the nation's elite research universities with the Carnegie Foundation's highest designation, Doctoral/Research University-Extensive.
T.K. also was the former president of Tallahassee Community College and had more than 35 years of experience in Florida's educational system. T.K. had experience in all four major divisions within higher education, having held positions in the offices of academic affairs, student services, business affairs, and college development.
T.K. held leadership positions in two-year as well as four-year colleges, and he served as a faculty member in both public and private institutions of higher education.
While serving as president of Florida State University, T.K. hosted the WFSU Public Television program "Issues in Education." Before becoming president of Florida State, T.K. was a principal in Southern Strategy Group.
T.K. earned his Bachelor's and Master's degrees in social studies education from FSU in 1967 and 1968 respectively. T.K. also earned a doctorate in education administration from FSU in 1974.